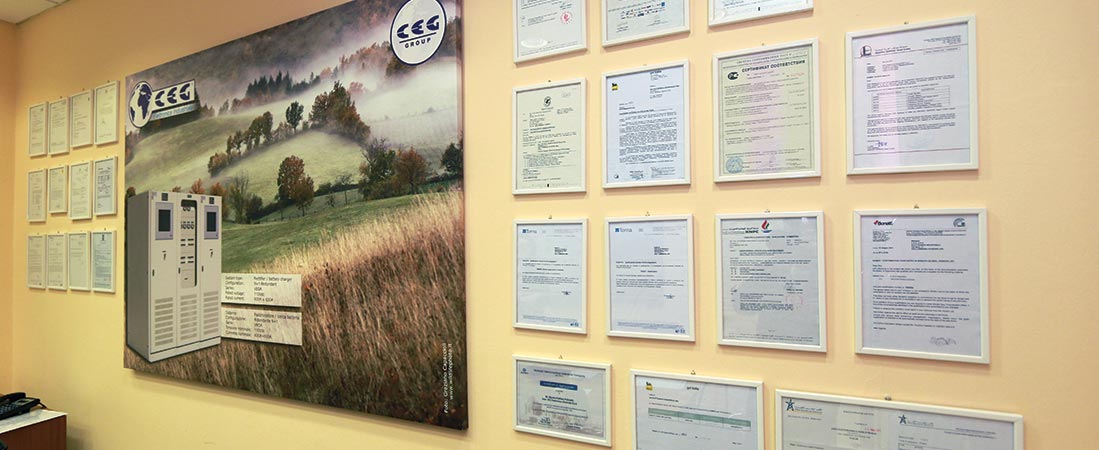 The commitment of CEG Elettronica Industriale to quality is achieved through compliance with specific product certifications (CE, UL, cCSAus, ATEX, IECEx), compliance with international standards, quality certification, quality assessments, and external recognition and through the execution of programs of continuous improvement within the organization. CEG has been awarded the following certifications:


ISO 9001 Certification
CEG has had a quality management system certified according to ISO 9001 since 1998.
It has also been accredited by the leading international engineering companies who award quality and competence.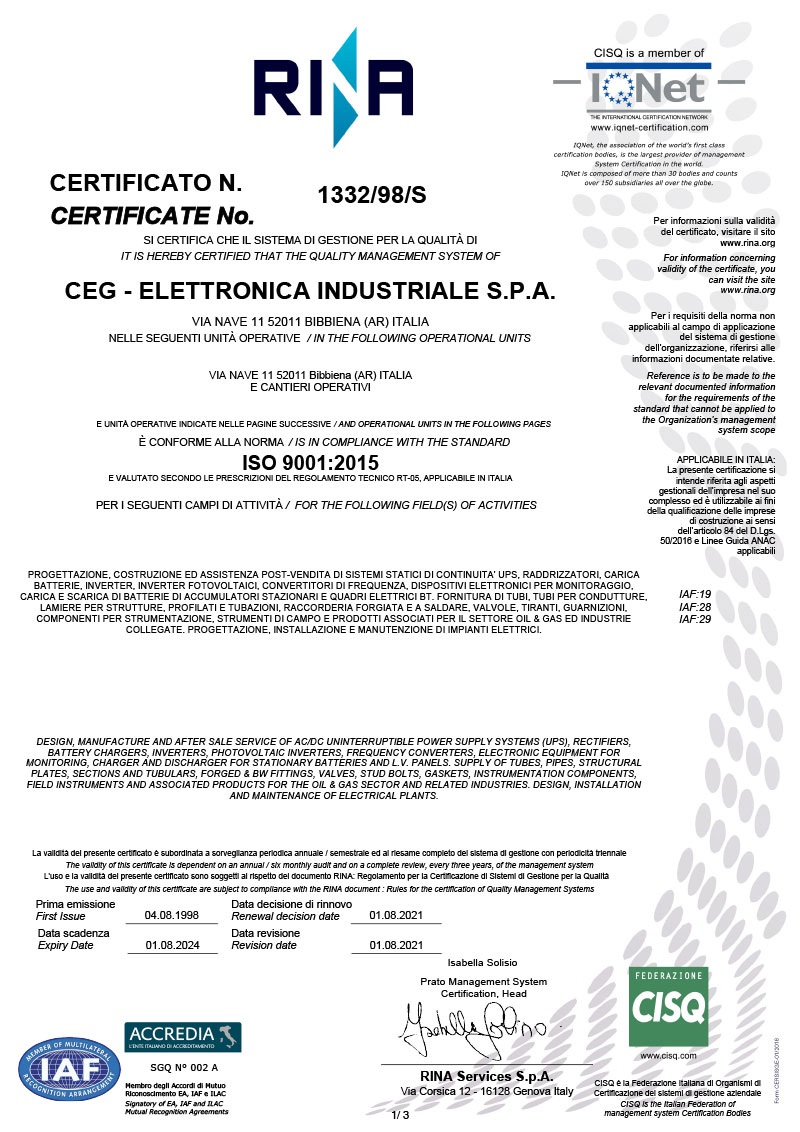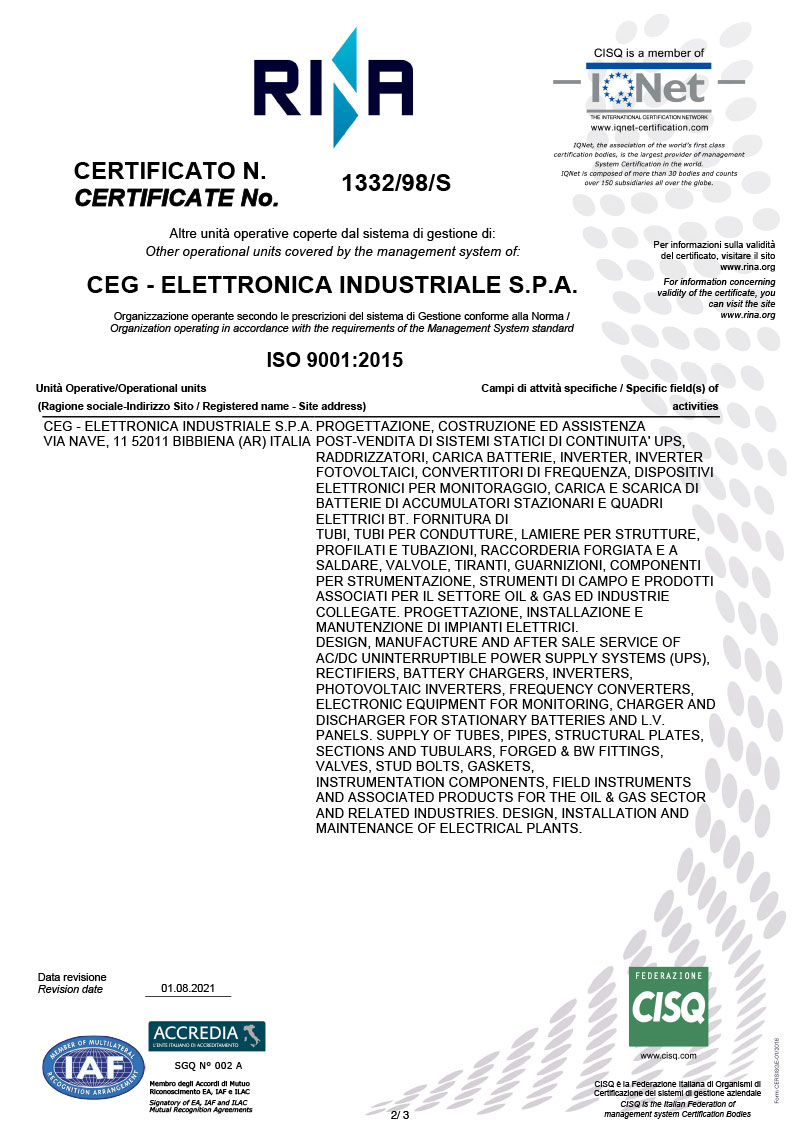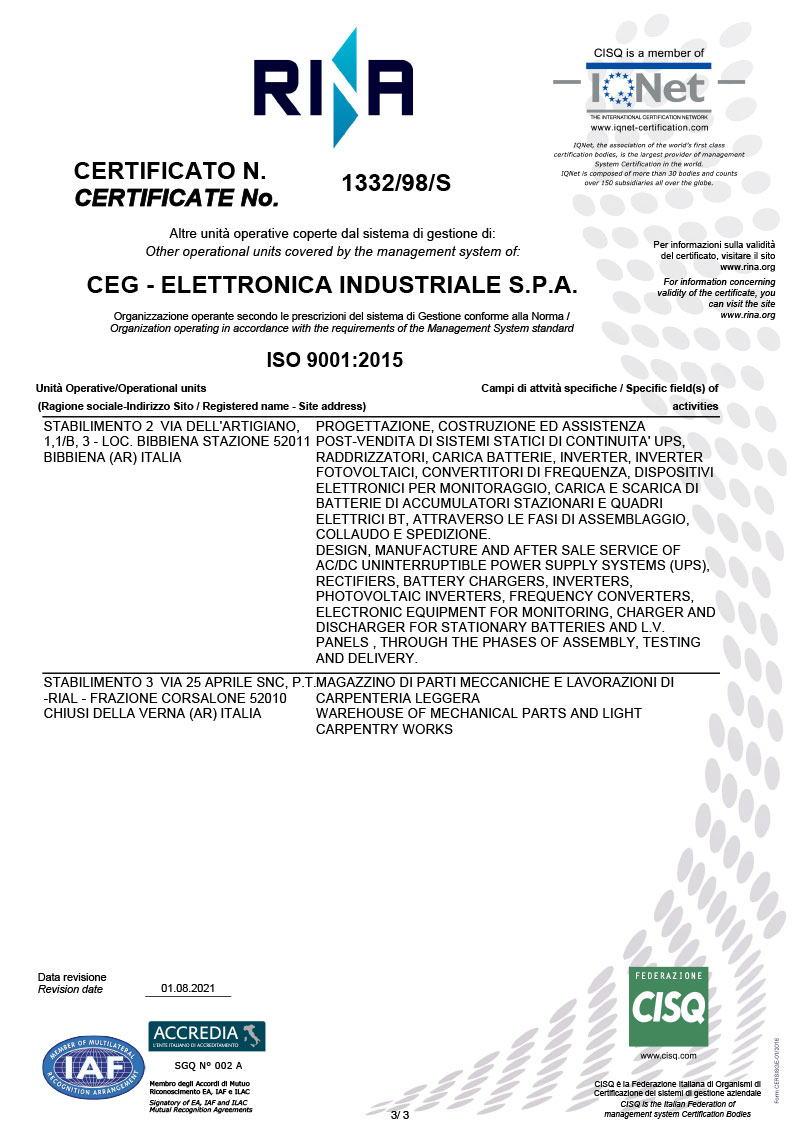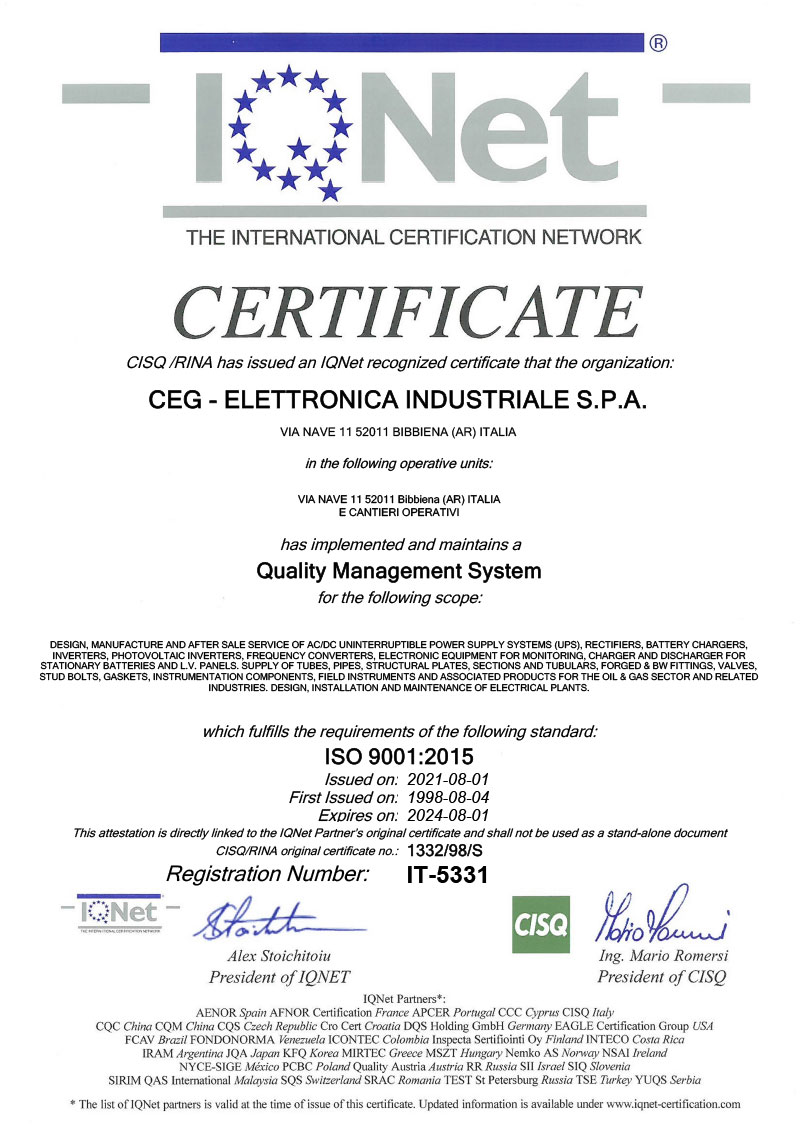 IRIS Certification
CEG has been awarded IRIS certification (International Railway Industry Standard) which integrates ISO 9001 with specific requirements for rail and is promoted by UNIFE (European Railway Industry), the agency comprising and supported by the major rail manufacturers worldwide.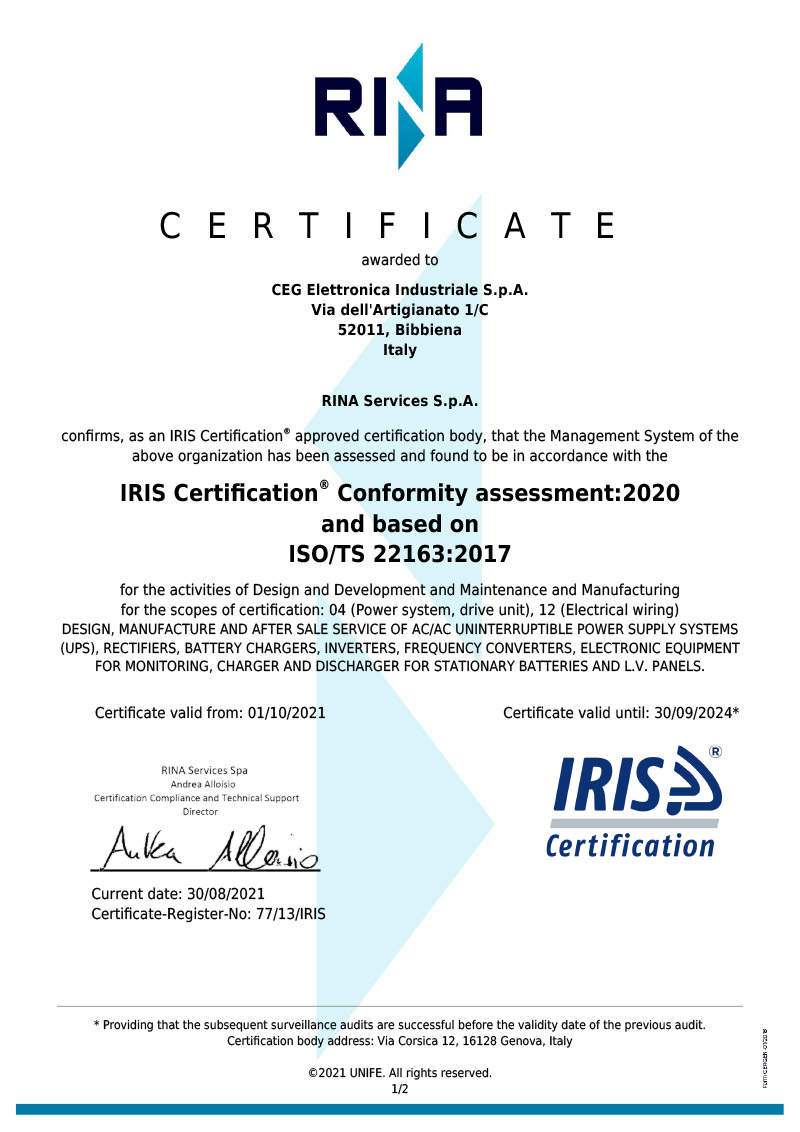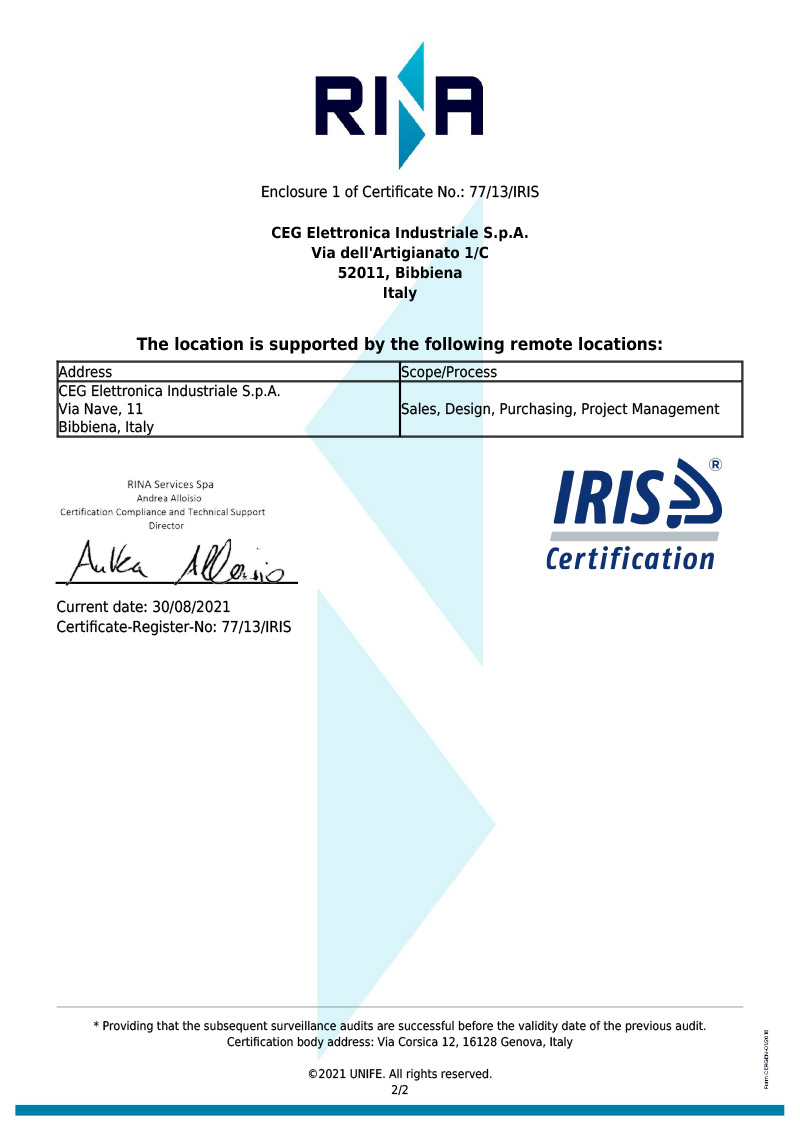 ISO 14001 Certification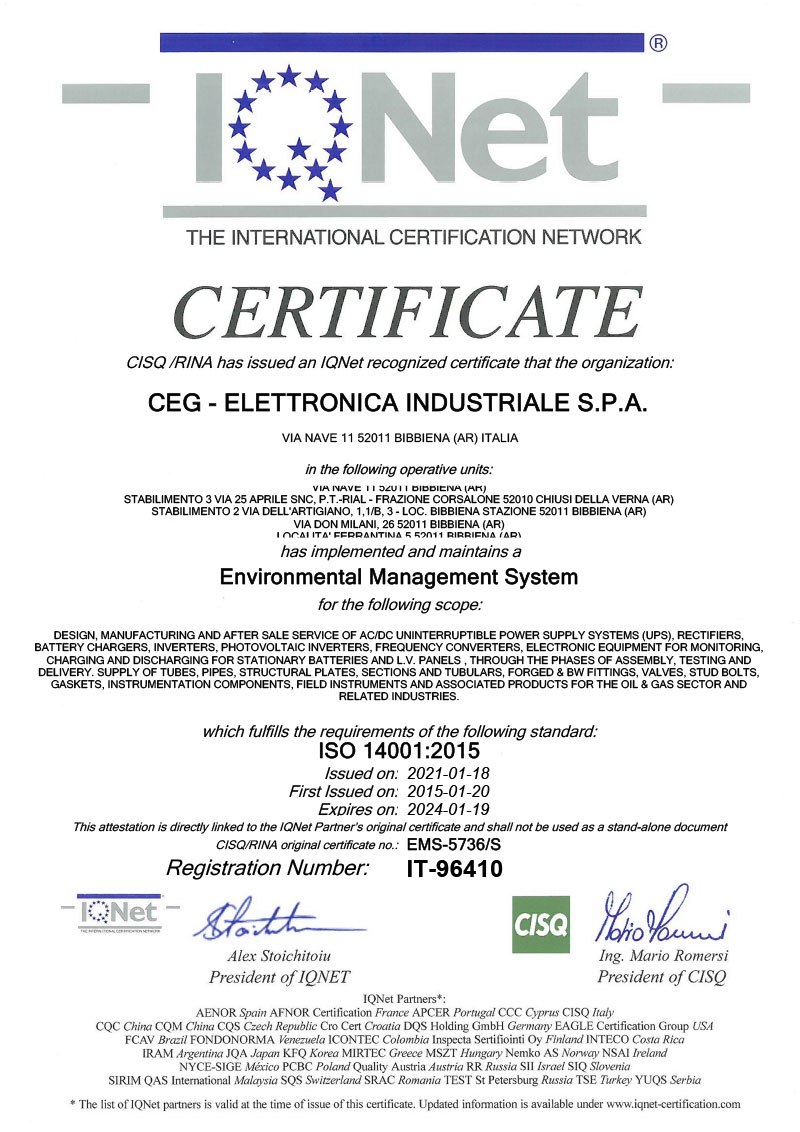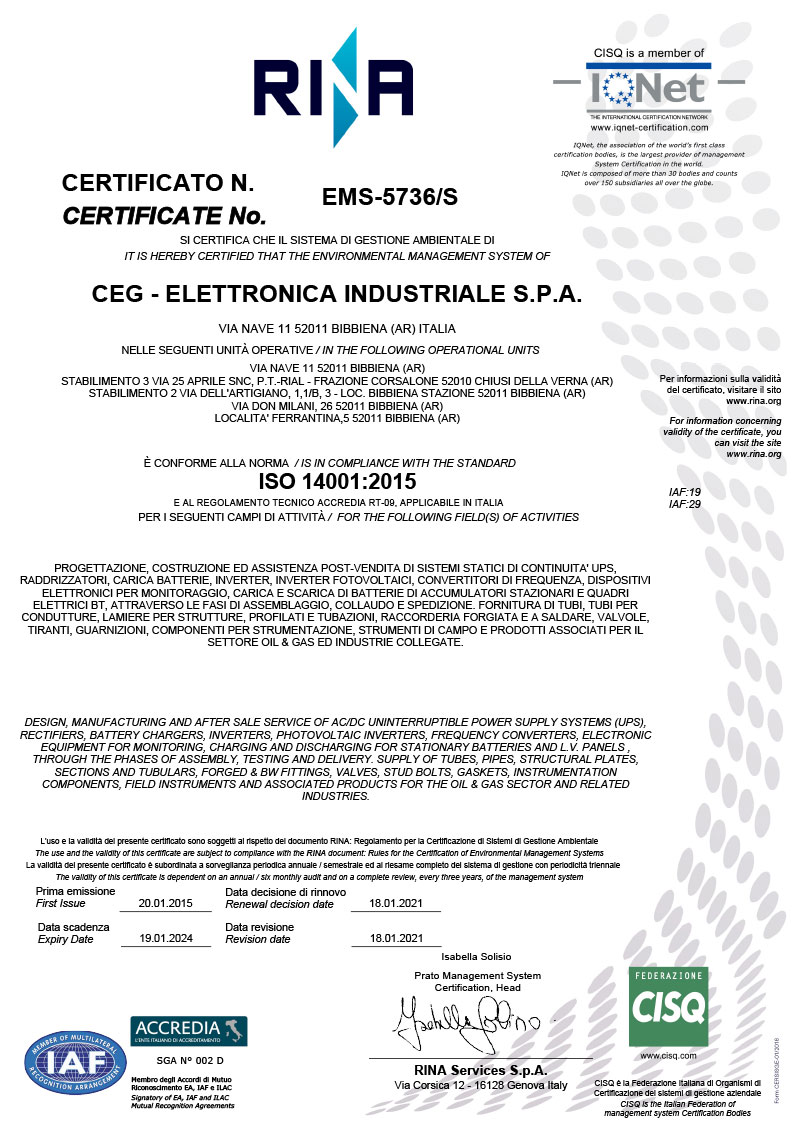 ISO 45001 Certification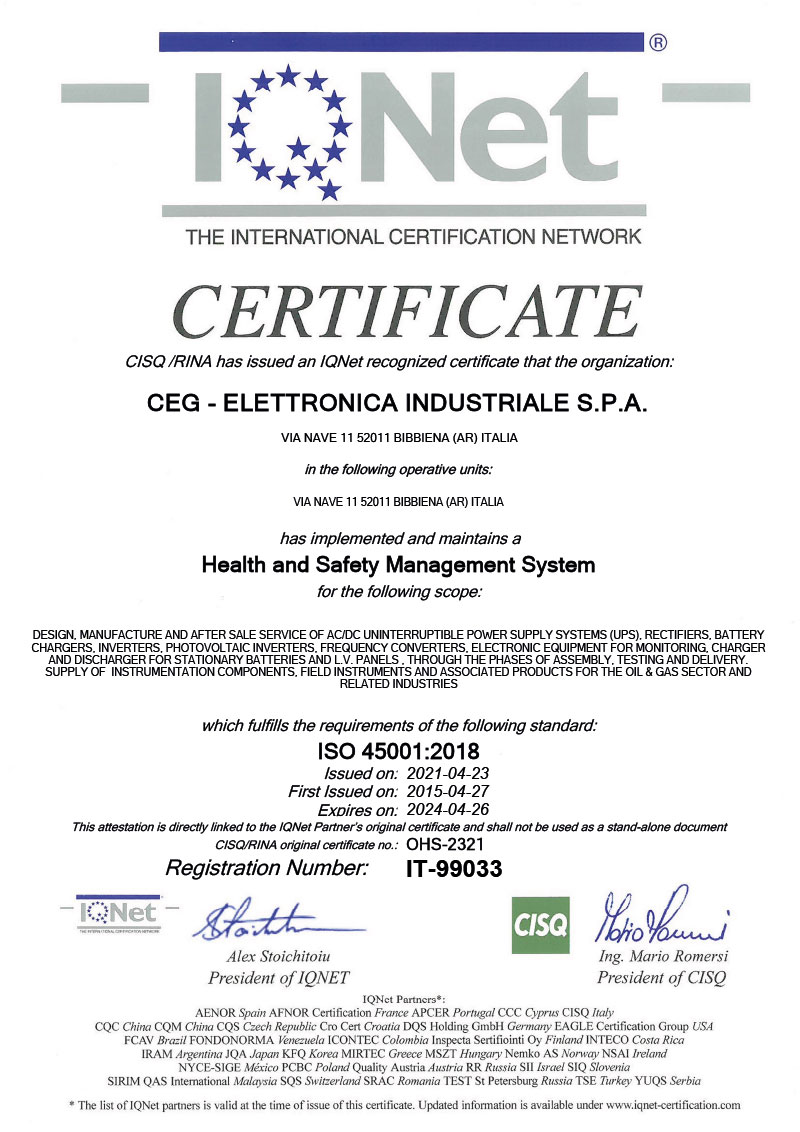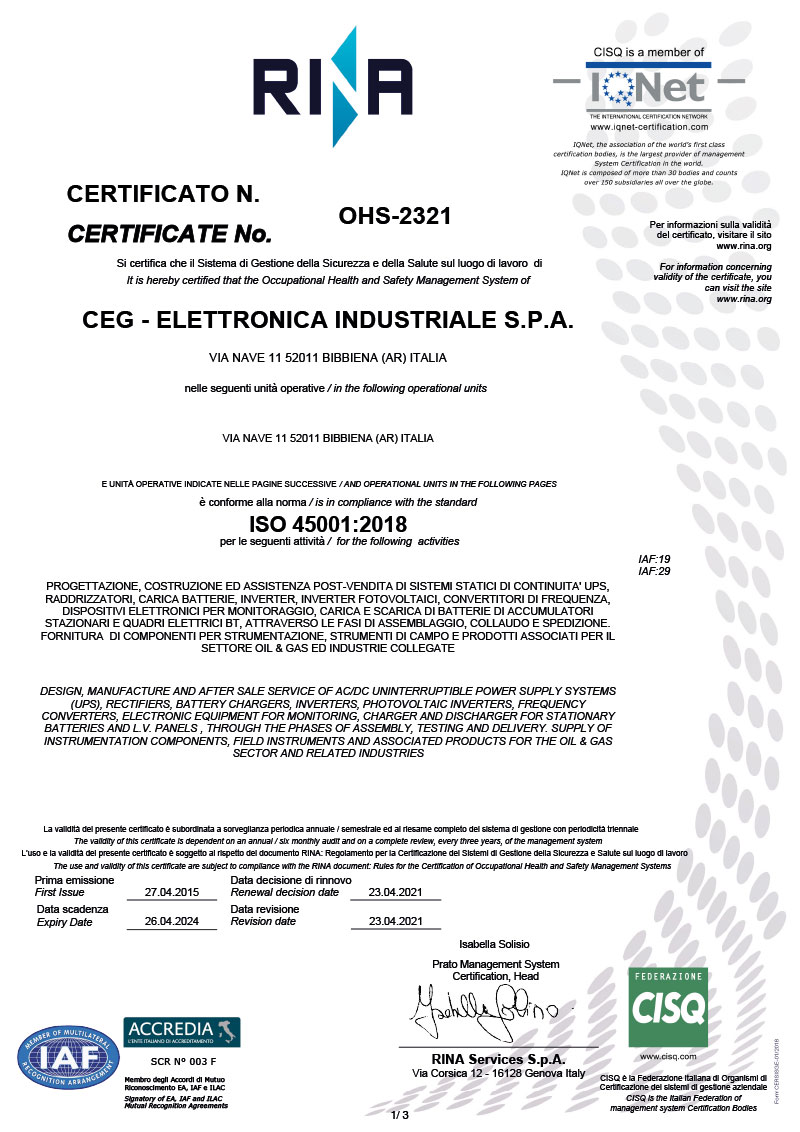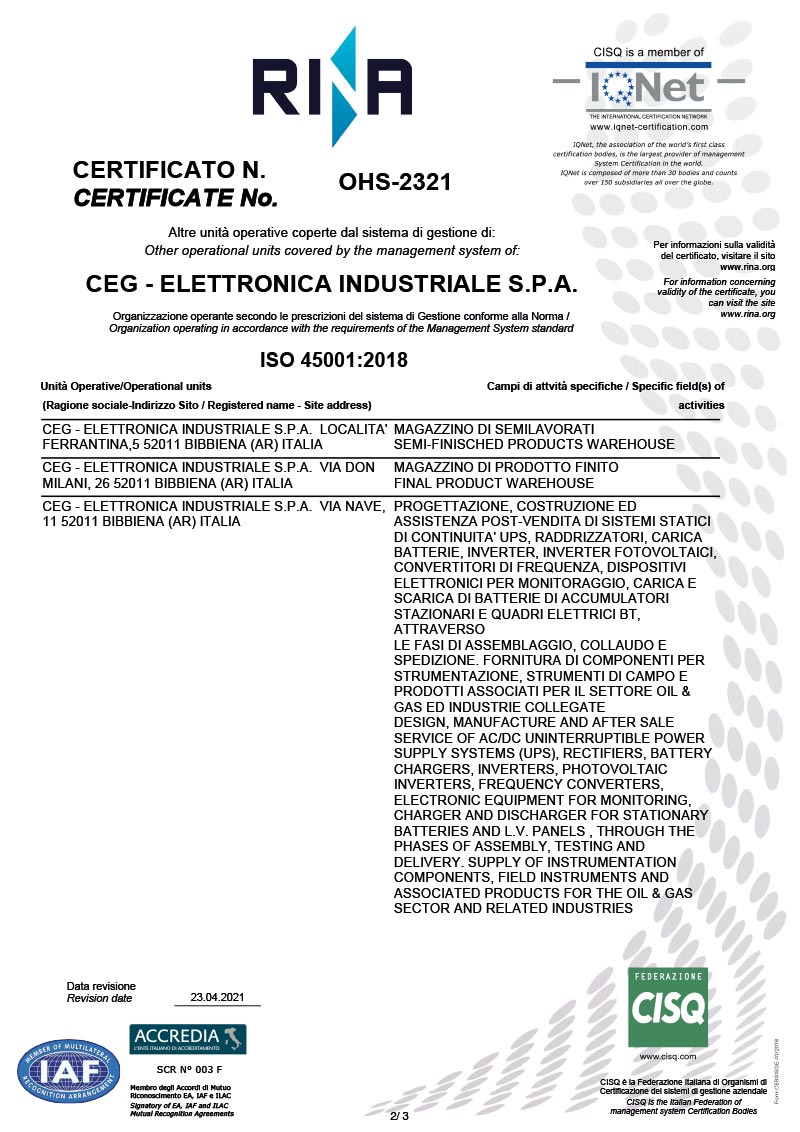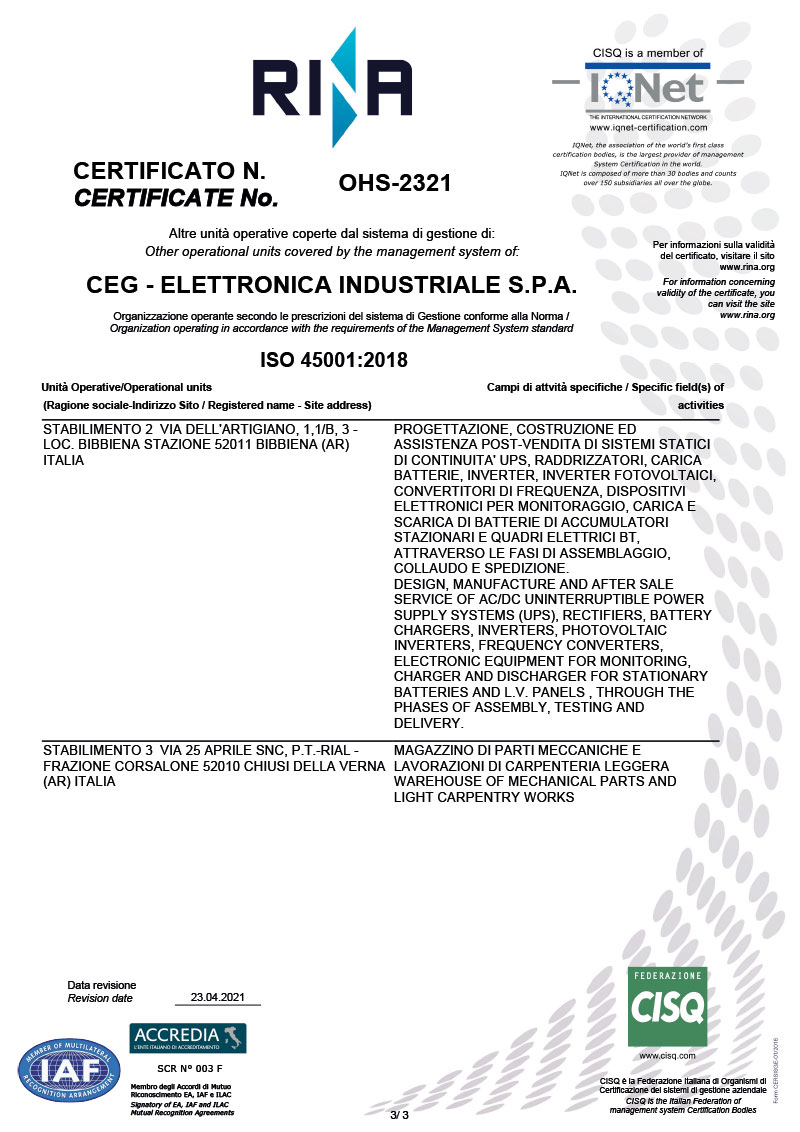 OTHER CERTIFICATION (CONSTRUCTION STANDARD)
We are also able to build our systems and our equipment according to different IEC standards. In particular CEG has been awarded certificates for the Russian EAC Customs Union (former GOST), and for North America in accordance with UL, NEMA, CSA, cCSAus.