Energy Division
Electric energy production from renewable sources. In this field CEG offers both products and solutions for the realisation of key-in-hand systems.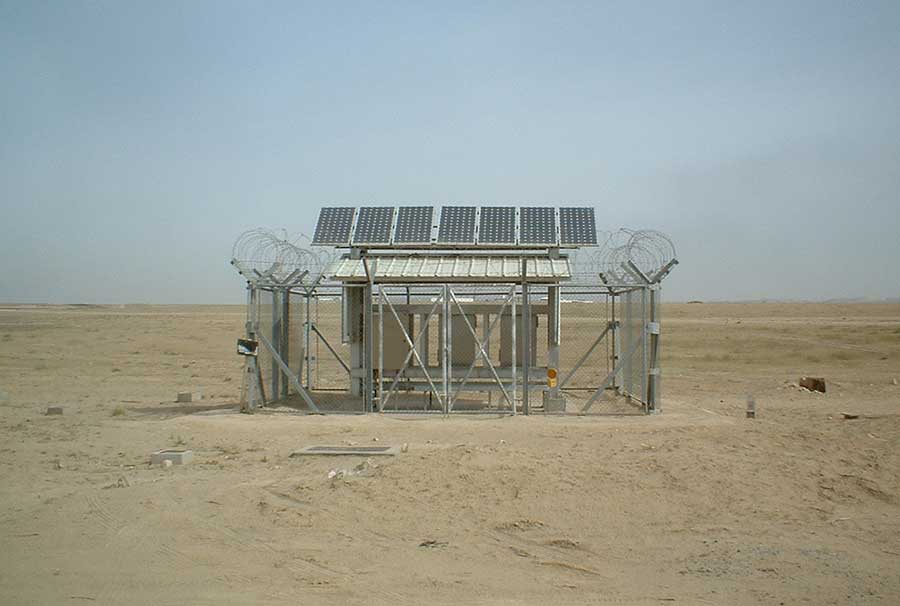 PVSTANDALONE-CO-00
Isolated photovoltaic systems are characterized by the complete lack of connection to the national grid. CEG Elettronica Industriale designs and manufactures isolated photovoltaic systems for critical applications (such as the Oil & Gas sector), where this type of system represents an innovative solution to the problems of SCADA power and telemetry installations along the pipeline. In this particular application, there must be total reliability of the system and its components..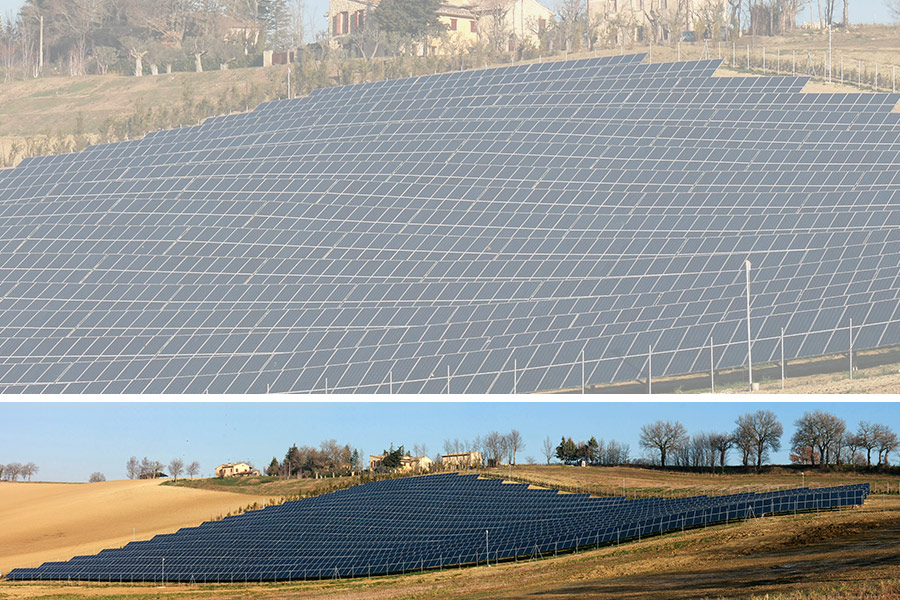 PVTURNKEY-CO-01
CEG Elettronica Industriale manufactures high efficiency "turnkey" photovoltaic systems thanks to careful planning and the use of exclusive materials that guarantee high performance. The design, carried out by qualified engineers with the support of professional software, allows the user to know system behavior in advance thus ensuring reduced energy losses. Today, the skills developed are directed more to the design and use of innovative materials and technology allowing clients to compensate for the decreasing trend of government incentives and thus balance the economic costs of the system. CEG Elettronica Industriale, in line with anideology that has always made it stand out in the market, is able to offer complete technical and fully customized solutions, accompanied by continuous consultancy and after-sales service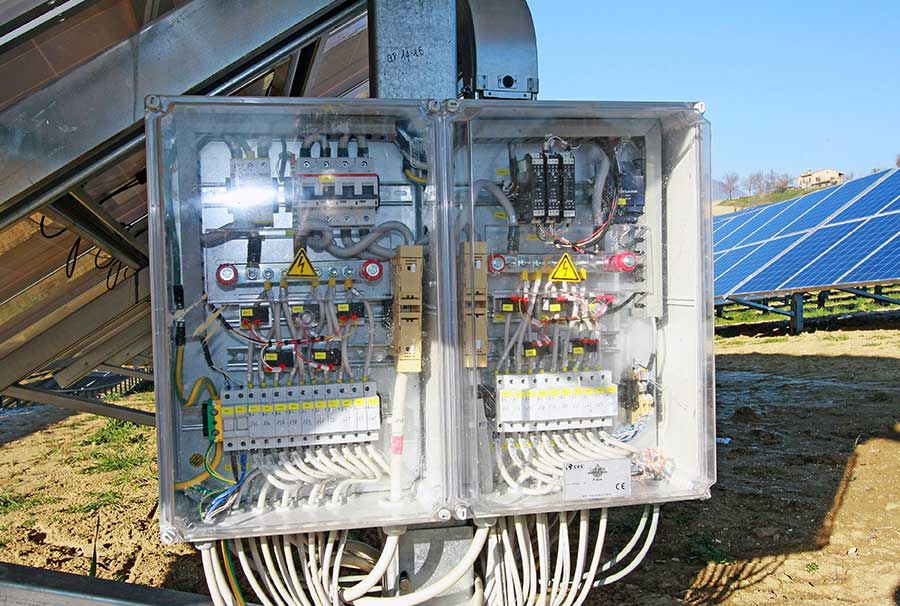 PVBOX-CO-03
The framework of parallel strings PV-8/10/12 is an external cabinet (IP65 rated) made of self-extinguishing polycarbonate and able to monitor and protect the first level parallel string of the photovoltaic installation. The use of fuses on both poles connected in series to each string allows protection against short circuits. The output from the inverter is also protected against lightning through the use of removable varistors.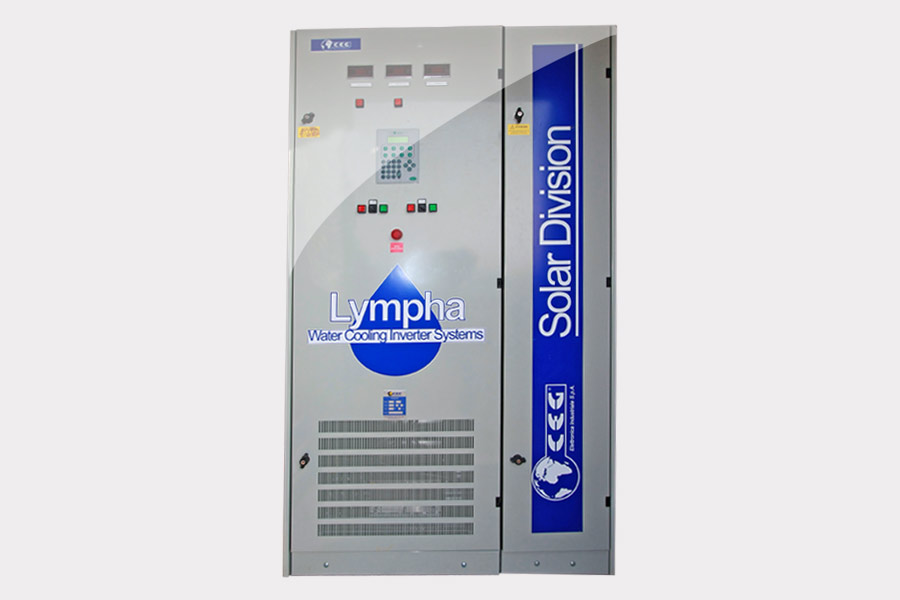 LYMPHA-CO-04
The Lympha conversion systems for photovoltaic installations use, both in the early stages of conversion (inverter) and in their filters, an innovative closed water-cooling circuit allowing cooling to be managed through an air/water exchanger located outside the room. There are numerous advantages to this technology: a reduction in dimensions (higher surface area/power ratio), an increase in the life of the system due to the lower operating temperature, less maintenance, less noise in the system, a reduction in air conditioning costs for the control room (or inverter). The Lympha series offers a power range from 80kW up to 500kW.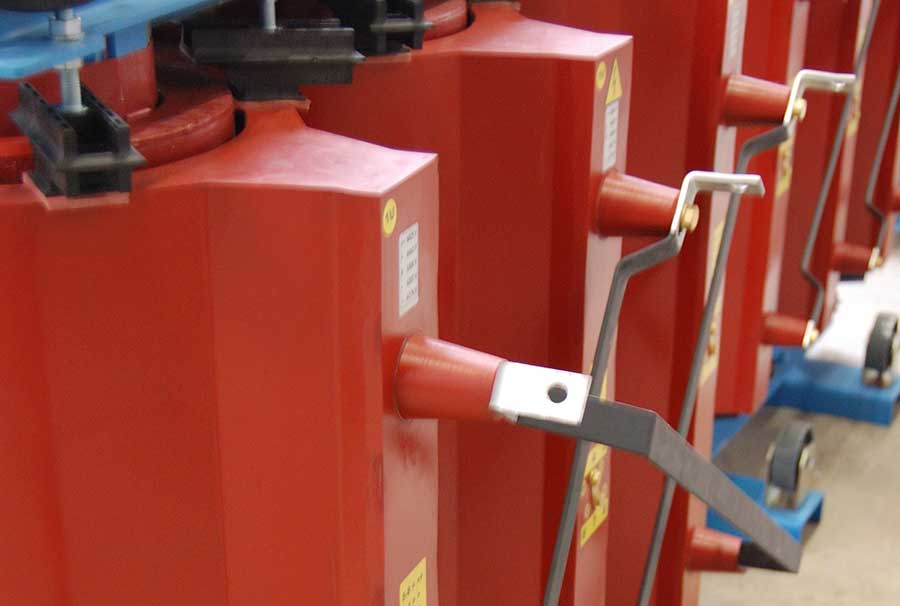 PVTRANSFORMER-CO-02
The medium voltage CEGTrafo resin transformers designed for use in photovoltaic installations have technical and construction features that allow the reduction of losses in the transformer. The MV/LV CEGTrafo resin transformers represent the most reliable answer for installations in the photovoltaic field since they also integrate with the Lympha power inverter.