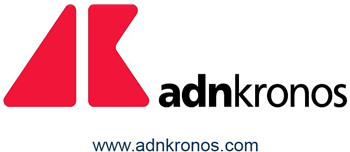 Bibbiena (AR), 2nd February 2022
Uberto Canaccini, Forbes' top 100 CEO of 2019, talks about the path taken by CEG Elettronica Industriale S.p.A. towards sustainability.
A path that sees CEG, together with the Group, becoming the main driver in the promotion and dissemination of production systems and patterns based on the utmost respect for nature and life and, in general, inspired by the sustainable use of resources.
The CEG Group
The CEG Group is a leader in the field of design and construction of electrical and mechanical plants, electro-instrumental plants, electrical substations, renewable energy plants, control, supervision and safety systems as well as the design and construction of UPS, automation, medium and low voltage switchboards, electrical cabinets, resin and oil transformers and generators.
CEG management, which has always been sensitive to environmental issues, will increase its efforts towards sustainable development and value creation: goals to be achieved thanks to the ecological transition involving the supply chain and all stakeholders with the awareness that this medium-to-long-term strategy will lead to an advantage in terms of international competitiveness.
Corporate Social Responsibility
In the coming years, it will no longer be possible to do business in the traditional way, and therefore companies will have to develop their own programs in pursuit of the United Nations Sustainable Development Goals. These are a set of 17 goals, also known as the 2030 Agenda, on poverty, the rights to health, work and education, access to water, climate change and other issues that, taken together, aim to recognize the link between human well-being, the health of natural systems and the challenges faced by different countries.
The Canaccini family, CEG's majority shareholder, firmly believes in the values of social responsibility and, in order to achieve these goals, will launch communication, training and collaboration activities with the relevant communities.
In fact, it is necessary to focus on the quality of life in the territory through technological and social innovation and digitalization and by adopting measures to combat climate change and promote decarbonization, as well as through policies aimed at ensuring social inclusion and the pursuit of gender equality, aware that, in its absence, no sustainable development strategy can be implemented.
Further Information:
CEG Elettronica Industriale S.p.A.
https://www.cegelettronica.com
Tel: +39 0575-536456 / 0575-536462